The Final Conference of the INTERMIN project was held online on 22 June 2021.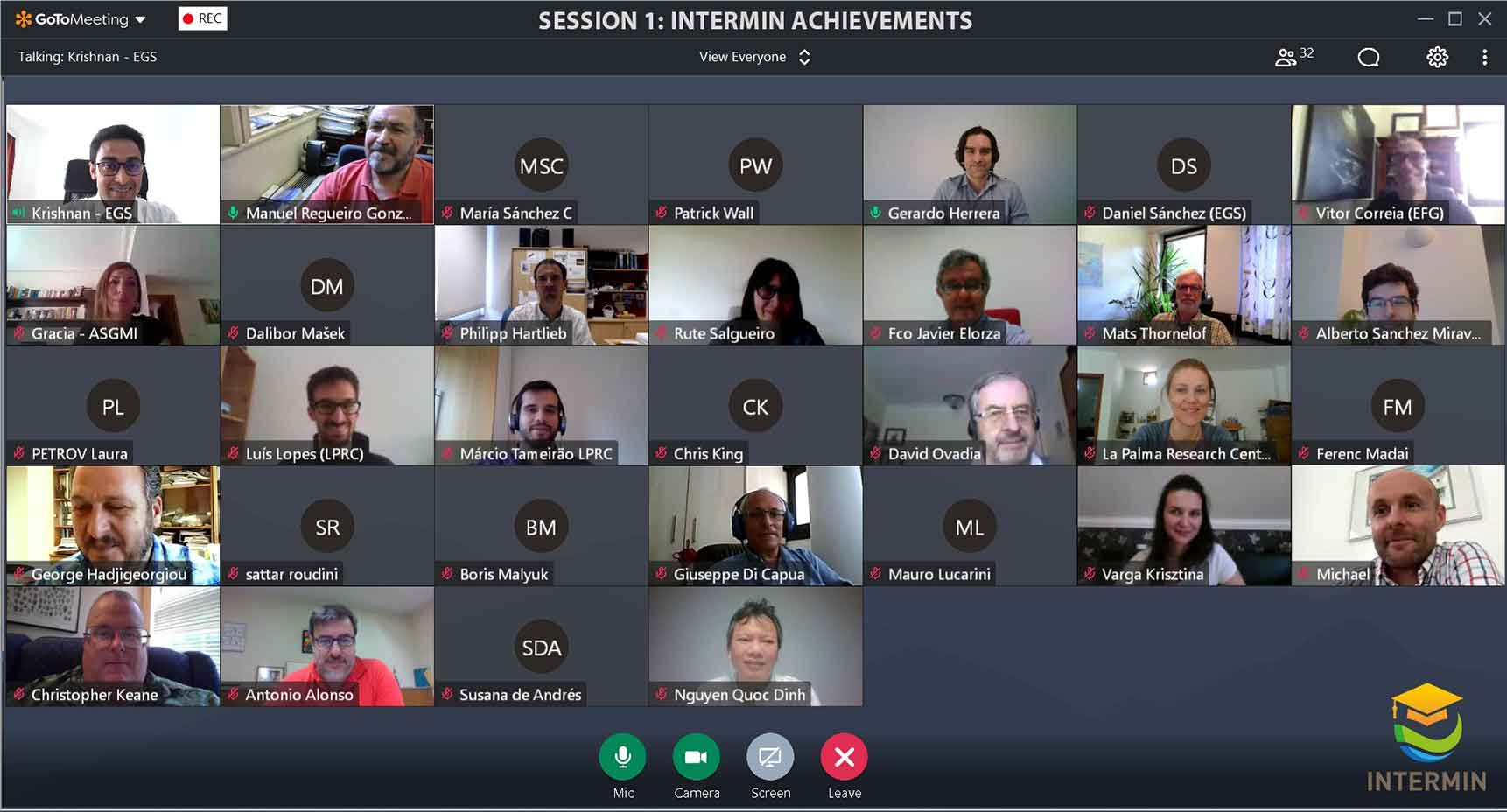 The main objective of INTERMIN has been to create a global network of training centres for students and professionals in the primary and secondary raw materials sector. For this purpose, the INTERMIN Portal has been developed. This website is a free tool for students to compare international courses in the field of geosciences. The platform provides detailed information about the curricula of the available bachelor's and mater's degree programmes at universities worldwide.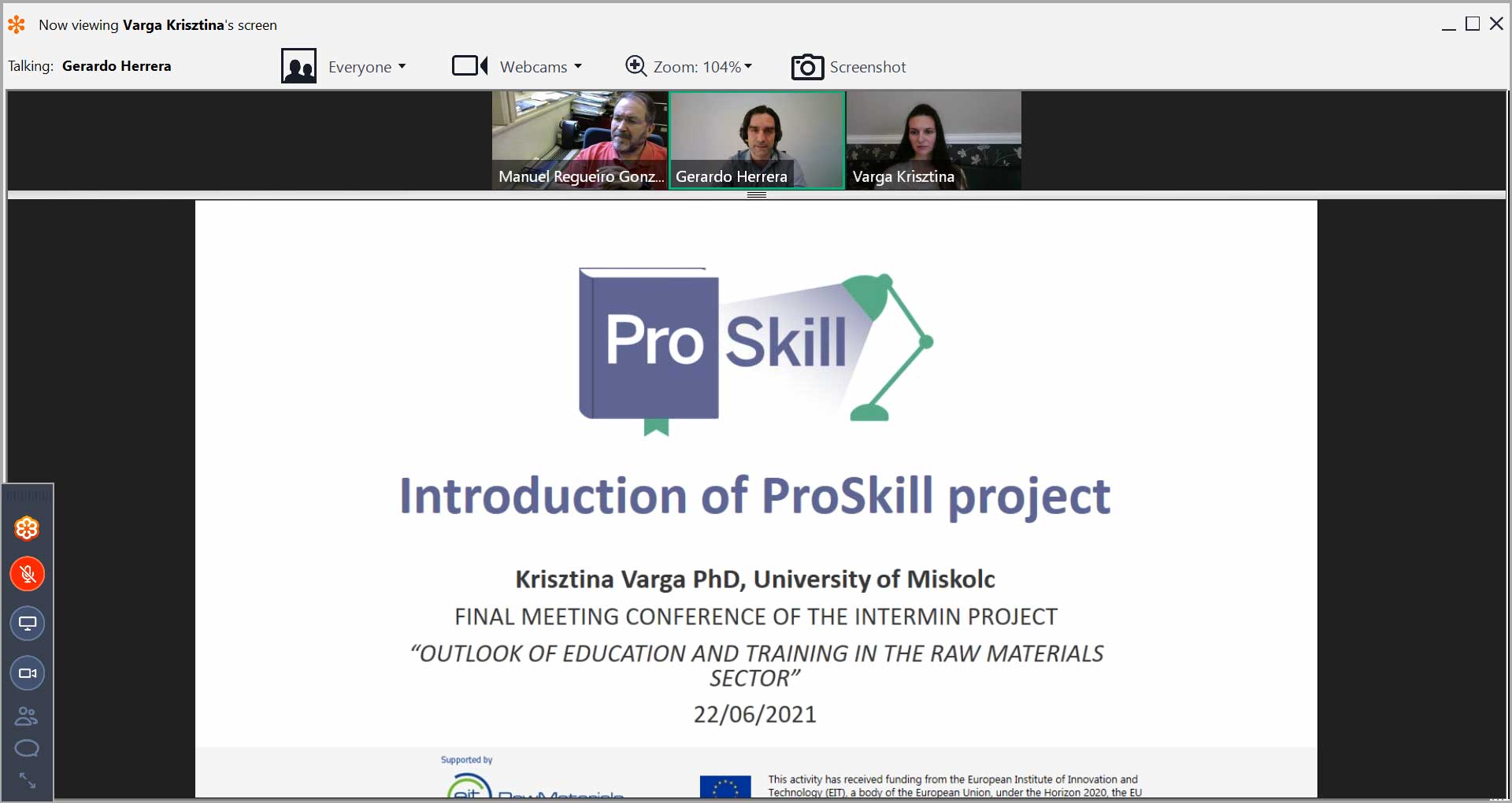 During the first session of the final conference, the main results of INTERMIN were shared. In addition, EU-funded projects that are related to INTERMIN were presented by representatives. One of them was the ProSkill project and, Krisztina Varga was responsible for presenting the main findings of the project up to now.